Join Experian Africa's Analytics Manager, Lauren Esterhuizen as she explains Experian's New Machine Learning Model Techniques applied to the Sigma Retail Score.
Watch the Teaser Video
Watch this short teaser video to get a sneak peek into Lauren's webinar.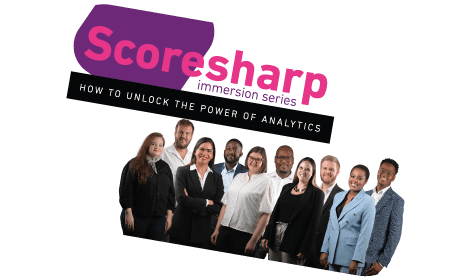 Register for Experian Africa's Scoresharp Immersion Series
Register now
Watch the Full Webinar
Watch Lauren's full webinar below.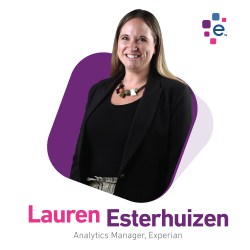 Lauren Esterhuizen
Analytics Manager
Experian Africa
See Bio
Lauren Esterhuizen is part of the leadership team in the Decision Analytics division at Experian Africa. She has a bachelor's degree in Financial Mathematics and has been working in the credit bureau industry for over 12 years. She leads a strong team of analysts and together they are optimising their existing products and developing new ones. Lauren has widespread knowledge in model building, intricate analytics, and consulting across the different industries. Lauren has trained numerous external analytics teams from the basics of scorecard building to the more complicated models - using our analytics tool Paragon Modeller. Lauren's recent focus has been on building Generic Bureau Machine Learning models and is transferring her in-depth knowledge of traditional model building to the new Machine Learning world.