Zanele Morrison
Programme Director
Zanele Morrison Biography
Zanele Morrison is a true hyphenate experienced in corporate across various industries, as an executive, in talent search and development, as a broadcaster, brand and marketing specialist and expert conversationalist. Her fascinating journey thus far has taken her into boardrooms across the spectrum and helped develop Zanele's trademark insights, industry expertise and skill in extracting the right conversations. With wit, warmth, and a winning personality, she is the perfect person to host conversations with leading figures in the social, developmental and corporate environments. Zanele is passionate about always adding value, making a difference, and striving for world class standards in collaboration with others. The first decade of her career, while studying, she chose the entrepreneurial path, consulting for various companies and gaining rich learnings along the way. It has proven advantageous, as she has been exposed to Media and Management, Television, Facilitation, Leadership, Recruitment, and Talent Development. She then began the second part of her journey in corporate, starting at Vodacom, Accenture, EY, Mindcor Consulting and ultimately with the Johannesburg Stock Exchange (JSE) as the Director of Marketing and Corporate Affairs.
Jaco van Jaarsveldt
Head of Commercial Strategy & Innovation, Experian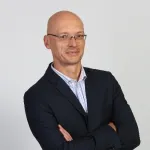 Jaco van Jaarsveldt Biography
Jaco has spent most of his career in the Credit Industry where he held various C-suite roles in listed, non-listed and private equity-owned entities. He has experience in banking, retail, insurance and consulting across all product verticals both locally and internationally. In a career of more than 25 years, Jaco gained extensive experience working in various industries including banking, retail, and insurance across multiple geographies including Africa, Europe, Asia, and the Middle East. Throughout his career his passion has been driving organisational value through an absolute focus on the customer and customer experience enhancing strategies, making extensive use of big data and advanced analytics to achieve the desired outcomes. In his current role at Experian as Chief Decision Analytics and Innovation Officer, Jaco gets to hone in on his passion of using big data and advanced analytics to deliver customer experience-enhancing strategies.
Xhanti Payi Biography
Xhanti Payi is a senior manager in PwC's Advisory division based in Johannesburg and a senior economist. He has been involved in a wide variety of projects and engagements including; economic and trend analysis, policy research, strategy facilitation and development, industry research and market entry strategies, impact analysis and assessments for clients, research into the private and public sectors. He has training from the University of Cape Town and University of London and has previously worked for Investect Wealth and Investments, Stanlib Asset Managers and Standard Bank Corporate and Investment.
GG Alcock Biography
GG Alcock was born in Msinga, then one of the most poverty-stricken and violent parts of KwaZulu-Natal. GG's activist parents, Neil and Creina Alcock, raised their two sons in a mud hut with no running water, electricity or modern conveniences and they grew up like young Zulu boys. Zulu reared and bred, the boys learnt the essence of how to survive in a harsh world – valuable skills that have undoubtedly contributed to GG's success as an entrepreneur. GG has been at times a shebeen owner, political activist, community worker, African adventurer and successful businessman. He is fluent in Zulu and conversant in most South African ethnic languages. In 1999, GG founded Minanawe Marketing, an activations business which pioneered marketing to township and informal mass markets in South Africa. After selling Minanawe, GG founded Kasinomics an advisory service providing insights, strategies, route to market and consumer marketing to the informal & kasi consumer and business sectors. Kasinomics is also invested in several township and informal sector focused startups. GG considers himself an Economic Activist, excavating the silence and opening eyes to the invisible economies of our cities, kasi's and rural homelands. He advocates for government and formal business sector recognition, support, empowerment and consideration of the informal economy and the kasipreneurs who represent the future for our economic growth. GG's book KasiNomics: African Informal Economies and the People Who Inhabit Them casts a light on the invisible matrix at the heart of South Africa's informal economies and the people who live in them. KasiNomics takes you down rural pathways, weaves between claustrophobic mazes of shacks, joins gogo in a stokvel, among many more people and places. GG's next book KasiNomic Revolution: African Informal Economies explores the revolution taking place in the great marketplaces of the informal sector. The informal business sector is the next great frontier of Africa and it is undergoing an economic revolution – a new world of small people doing big things, transforming the continent. The future of African economic activity. GG is a thought leader and commentator on the trends and dynamics of the informal economies & societies which make up the majority of South Africa. He is a regular speaker on a range of topics – from business to motivational to trend talks on subjects including entrepreneurship, the informal market, diversity and culture, marketing communications to the mass market and the route to market strategies for the informal sector.
Mark Wells
Chief Customer Officer
Mark Wells Biography
Mark joined Experian in February 2015. Prior to that, he spent 20 years in the Information Technology sector running high performing sales teams. As Chief Customer Officer for Experian Africa, his current role involves leading the customer-facing integrated sales teams that engage with clients across all industries in South Africa. Mark holds a BComm (Hons) degree from the University of  the Witwatersrand, an MBA from the University of Cape Town, and post-graduate executive qualifications from Columbia University in New York and Harvard Business School in Boston.
Francois Grobler
Head of Decision Analytics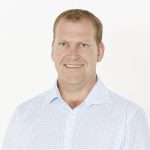 Francois Grobler Biography
Francois joined Experian in 2022 to head up the Decision Analytics division in Africa. Before Experian, he was at HomeChoice for 6 years as Credit Risk Director, responsible for fraud prevention, data science, credit risk and collections in retail credit and financial services. Prior to HomeChoice, he was a key member in establishing and building the JD Consumer Finance division within JD Group. He was appointed to the JD Consumer Finance board in March 2013 as Chief Risk Officer and Executive Director. He has gained extensive experience over a 25-year period in the local and international banking and retail industries. Francois has a B.Com degree, a B.Com (Hons) in Economics and a B.Com (Hons) in Investment Management from Rand Afrikaans University and also completed the Gordon Institute of Business Science (GIBS) Global Executive Development Programme, cum laude, through the University of Pretoria.
Mike Reilly
Chief Information Officer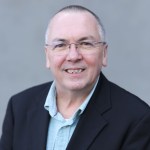 Mike Reilly Biography
Mike Reilly has been with Experian for 10 years. He is responsible for the running, management and development of all s/w & h/w, networks, information security, DR, procurement, budgets, and management of over 180 employees. His leadership experience spans over 20 years in different roles. Previous work experience has included being the Chief Information Officer for Pcubed/Compuscan/Experian (2009-to date), Chief Executive Officer with Nimble Collections (2009) responsible for meeting budgeted turnover and profits managing a collection call centre of over 200 employees. Mike was also the Chief Executive Officer with CreditInfo (2007-2009) Central Europe and Software Solutions, managing the budgeted profit of six companies across Czech Republic, Slovakia, Georgia, Ukraine & Kazakhstan as well as the delivery and support of credit bureau software to Lithuanian, Greece, Malta, Iran, Moldova. He was the Chief Executive Officer with Experian from 1996 to 2007 responsible for the South African operation and budgeted profits, growing the business at a 15% compounded annual growth rate. Earlier on in his career, Mike was the Chief Technology Officer with Teljoy (1990-1996) responsible for the running, management and development of all s/w & h/w, networks, information Security, DR, procurement and budgets.
Dino Bernicchi Biography
Dino has 13 years' experience working with large corporates and business leaders to roll out successful AI Strategies, build high performance data science functions, and develop large-scale productionized data solutions. He is an international speaker at AI and data conferences, and lectures the Data Science Leadership for Executives course at University of Cape Town's Graduate School of Business (Africa's #1 Business School – FT Rankings). Dino also previously consulted on the development of course content for Andrew Ng's DeepLearning.AI.
Ans Gerber
Head of Data Insights and Marketing Services, Experian South Africa
Ans Gerber Biography
A data scientist in the Innovation team of Experian, Ans has experience in Analytics across various disciplines. In her current role, she is part of a dynamic team that continues to push the boundaries of what is deemed 'typical' bureau activities, by finding and creating new data sets, building new products and creating value propositions that address industry needs and also help to build an inclusive credit economy for Africa, by empowering consumers.
Vusi January
Head Analytics, Experian
Vusi January Biography
Vusi January is the Decision Analytics Manager for Experian Africa. His main objective in analytics is to optimize opportunities for the Financial Services industry across the credit lifecycle to improve business strategy, profitability, risk identification and mitigation, innovation, optimization, consumer acquisition, retention and growth across multiple different businesses spanning across banking and retail in South Africa. To attain this objective, Vusi combines his 18 years of end-to-end credit risk experience with Experian Product and Model Suite which is designed for the financial services. His expertise covers a broad spectrum of strategic analytics including late-stage collection strategies, write-off modelling, IFRS9 provision modelling, account management strategies and origination as well as scorecard development – with recent focus on Early Warning Scorecards. He is a passionate and committed leader with an exceptional track record in the identification of key talent while thoroughly enjoying harnessing, growing and developing people to grow to their full potential.
Alison Young
Global Consultant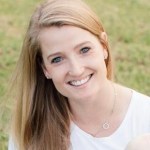 Alison Young Biography
Alison is a Global Consultant in the Decision Analytics team with Experian Africa. She has a credit retail background and has over 10 years' experience in the industry. Alison's professional focus is in retail and smaller sized lenders, the acquisition and onboarding process of new customers, as well as identifying solutions to clients' problems across the customer life cycle.
Richard Adamski
Senior Analytical Consultant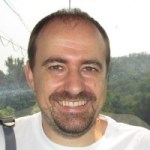 Richard Adamski Biography
Richard joined the Experian South Africa decision analytics team as an analytical consultant and interim head of analytical consultancy just over a year ago. He has almost 20 years of experience in analytics, modelling and data science; and has managed high-performing analytics, data science and modelling teams for almost 10 years. Richard has built various models/scorecards using a combination of traditional and most recent machine learning algorithms. His Python and machine learning journey started in early 2018 and has taught him various alternative ways of looking at and approaching models.
Razia Cleland
Global Consultant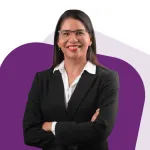 Razia Cleland Biography
Experian South Africa's global consultant, Razia Cleland, has over 15 years' experience in the financial services industry, across insurance, retail banking, credit and scoring analytics, and collections. She has an actuarial science and statistics background and uses these skills to build a strong technical base in modelling, scoring and data analytics, and consulting. Her key focus areas within financial services are collections and risk management, and finding novel solutions to clients' problems across the customer life cycle.
Wilnes Goosen Biography
I am known as Wilnes and I'm currently working as the Identity and Fraud consultant for Experian SA within the Decision analytics space. I have over 7 years of experience within VAF, Banking, Telco, and online space. I have a keen eye for risk management and due diligence. I have developed the skills to identify current and potential threats within the Fraud business and Finance Sector and advise as well as assisting in implementing strategies, cloud solutions and rules to prevent potential threats. I strive to be as effective as possible as well as maintaining effective TAT for business to provide the best customer service as possible.
Simon Anderssen Biography
Simon is a former investment buy-side analyst and portfolio manager. He founded 22seven Insights in 2021 to leverage the power of 22seven's unique lens into real consumers' actual purchase decisions. 22seven Insights provides market data and research to some of South Africa's leading investment managers and retailers. In 2023, 22seven Insights was ranked 2 for Innovative Research in the Financial Mail's Ranking the Analyst awards.
Chris Swanepoel
Senior analyst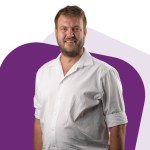 Chris Swanepoel Biography
Chris Swanepoel is a senior analyst at Experian Africa with an honours degree in Business Mathematics and Informatics. He has been working in the credit industry for the last 9 years in all areas of the credit lifecycle. His main area of expertise lies in business intelligence and custom analytics solutions. He also has strong knowledge in the risk model development space.
Koketso Rakopo
Senior Regulatory Analyst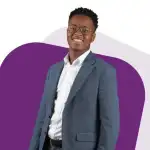 Koketso Rakopo Biography
Koketso Rakopo is a Senior Regulatory Analyst for Experian Africa and is focused on IFRS9 modelling and enhancements with a good understanding of the regulatory shift from IAS39 to IFRS9. Prior to joining Experian, Koketso worked within the credit risk environment across the credit lifecycle specifically concerning acquisition, compliance, collections and provision modelling (IFRS9). As a senior analyst, Koketso invests his time looking into applying traditional and machine learning approaches within regulatory (IFRS9) and decision analytics. Koketso holds a Bachelor of Commerce in Actuarial Science from the University of Cape Town.
Henri le Roux
Product Development Manager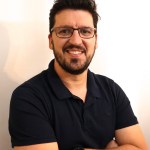 Henri le Roux Biography
Henri le Roux leads the Product team behind Experian's Loan Management Solutions. He has 17 years of experience supporting, coding, maintaining and innovating LMS products and features. He has a proven track record of delivering successful products and has a strong passion for creating innovative solutions that meet customer needs. Henri's expertise in the loan management industry has allowed him to effectively manage teams and drive product development strategies to ensure that Experian remains a leader in the industry.
Paul Nel
Innovation Consultant
Paul Nel Biography
Paul supports the innovation portfolio at Experian Africa, where the objective is to build new business models alongside partners for consumers and businesses in Africa. Paul has a 24-year corporate career ranging from FMCG through to financial service
Nerietha van der Westhuizen
Analytics Manager, Experian Africa
Nerietha van der Westhuizen Biography
Nerietha started her career after graduating, obtaining a Master's degree in Quantitative Risk Management. She joined WesBank, where she later joined FNB and worked there the majority of her career as a quantitative analyst. Nerietha moved to the analytics team in Experian as a Scoring Specialist in April 2020; currently, she is the Analytics Manager for the scoring team. Nerietha specialises in credit analytics and has had opportunities to work across the credit life cycle, getting to understand how all the different components fit in like a puzzle.
Lauren Esterhuizen
Analytics Manager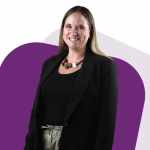 Lauren Esterhuizen Biography
Lauren Esterhuizen is part of the leadership team in the Decision Analytics division at Experian Africa. She has a bachelor's degree in Financial Mathematics and has been working in the credit bureau industry for over 12 years. She leads a strong team of analysts and together they are optimising their existing products and developing new ones. Lauren has widespread knowledge in model building, intricate analytics, and consulting across the different industries. Lauren has trained numerous external analytics teams from the basics of scorecard building to the more complicated models - using our analytics tool Paragon Modeller. Lauren's recent focus has been on building Generic Bureau Machine Learning models and is transferring her in-depth knowledge of traditional model building to the new Machine Learning world.
Karen Woest
Product Manager for Business Information Services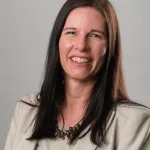 Karen Woest Biography
Karen is a Product Manager at Experian South Africa and is responsible for the Business bureau products with touchpoints into the consumer side of the business. Karen started her career at KreditInform which was one of the biggest commercial bureaus in the country at the time. Experian acquired KreditInform in 2009 and she has fulfilled a multitude of roles ranging from Researcher, Account Manager assistant and Support Manager for the Tier 1 Banks, Unsecured Lending Financial Institutions, Telco's, and Retailers. Her current role is in Product Manager for Business Information Services.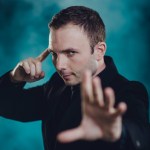 Larry Soffer Biography
Born on 25 October 1982 in Cape Town, South Africa, Larry Soffer always dreamed of becoming an international star in the fascinating realm of magic and mentalism. Inspired by the artistry, charisma and showmanship of David Copperfield, Larry, only 13 years of age, enrolled at the College of Magic in Cape Town. Four years later, he graduated with a Silver Medallion, the highest accolade bestowed by the College. He began performing at corporate and private events, while garnering several National and Provincial Championships. Such were his talents that world famous Las Vegas Magicians, Siegfried and Roy awarded him the SARMOTI (Siegfried and Roy Masters of the Impossible) Grant - a bursary for his final year of study at the College of Magic. After graduation, Larry took interest in Mentalism - acts of mind-reading, metal bending and telekinesis - studying it in his spare time. Soon, he began showcasing his skills on television and radio - making spoons and forks bend across these platforms affecting people in their homes, including fixing broken watches, making light bulbs burst, making TV's switch on and more. In 2006, Larry was invited to the world-renowned Magic Castle in Hollywood, the members of which are only the most prestigious magicians in the world. He went on to become the youngest South African to ever perform there and the only to ever be awarded membership at that time. Larry is an extremely popular live show and corporate event performer, inspiring his audience to 'Believe To See' instead of 'Seeing to Believe.' In so doing, he truly opens their minds to new possibilities by getting them to believe in the impossible and thereby creating their own dreams. Today, Larry Soffer is the most influential name in magic and mentalism across Africa and he is fast earning an exceptional name abroad as his brand continues to grow from strength to strength. This high-in- demand magician and mentalist has performed for the likes of Beyonce, Jay-Z, the Prince of Saudi Arabia, Prince Harry, Princess Eugenie of York, Michael Johnson, Hootie and The Blow Fish, Luke Perry, Andy Macdowell, Ruby Wax, Mike and the Mechanics, Vinnie Jones, Uri Geller, former SA President F.W.de Klerk, SA Finance Minister Trevor Manuel, the SA Cricket and Rugby teams, PJ Powers, Zuraida Jardine, DJ Fresh, Lee-Anne Liebenberg and more.